配音时,我们需要呼吸。呼吸后,我们还需要使用身体不同位置的发声区域,即我们的各种共振,以及我们脸上的肌肉和舌头的位置来形成每个单词。但对许多人来说,会出现发音不清、声音懒洋洋、方言、舌头扁平向上或前后鼻音等问题。那么这些问题的原因是什么?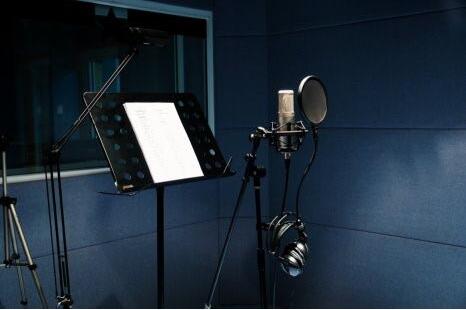 接触许多语言和方言,如英语和韩语,或者接触东北方言、四川方言、台湾口音等。总是模仿各种语言和方言的特点,或者我原来的方言发音习惯太稳定。
  随着科技的繁荣,我们面对面的交流逐渐减少,导致讲标准普通话的时间越来越少,或者我们中的一些人被网络视频中各种语音所吸收和模拟,发音本身不规范,重量和发音错误,一开始你不知道正确的发音是什么。
  假设你发现自己说话含糊不清,很容易将两三个单词快速读入一两个单词。或者我的张口不够大,嘴巴两侧的肌肉都不动,发音也不清晰。然后,当你说话或大声朗读时,稍微抬起头,让下巴稍微向前移动,并将文章抬起来与你的视力平行阅读,这样你的声音对你的声音更有利。良好控制面部和呼吸肌肉也可以改善发音问题。
  在说话时,你应该适当放松,不要惊慌。如果你慌乱,很难张开和闭上你的嘴。然而,当你放松时,你也应该注意你的发音,以确保你的话是清楚的。我们应该分析我们发音不清楚的原因。我们也可以在阅读过程中记录单词,然后仔细听,找出问题并加以改进。
  "zhaovoice"配音网站的小编与你分享,中文配音、中文配音演员、粤语配音、宣传片配音、专题片配音、男声配音、童声配音等等,请随时联系我们的在线配音客服,免费试音,包永久售后。也可以访问zhaovoice.com,在线挑选你心仪的配音演员。
  When dubbing, we need to breathe. After breathing, we also need to use the vocal areas in different positions of the body, that is, our various resonances, as well as the positions of our face muscles and tongue to form each word. But for many people, problems such as slurred pronunciation, lazy voice, dialect, flat tongue, or front and back nasal sounds. So what are the reasons for these problems?
  Contact with many languages ??and dialects, such as English and Korean, or contact with Northeastern dialects, Sichuan dialects, Taiwanese accents, etc. I always imitate the characteristics of various languages ??and dialects, or my original dialect pronunciation is too stable.
  With the prosperity of technology, our face-to-face communication is gradually reduced, resulting in less and less time to speak standard Mandarin, or some of us are absorbed and simulated by various voices in online videos, and the pronunciation itself is not standardized, and the weight and pronunciation are not standardized. Wrong, you don't know what the correct pronunciation is at first.
  Suppose you find yourself slurred, it is easy to quickly read two or three words into one or two words. Or my mouth is not wide enough, the muscles on both sides of my mouth are not moving, and my pronunciation is not clear. Then, when you speak or read aloud, raise your head slightly, move your chin slightly forward, and lift the article up to read parallel to your eyesight, so that your voice is more beneficial to your voice. Good control of the facial and respiratory muscles can also improve pronunciation problems.
  When speaking, you should relax appropriately and don't panic. If you are flustered, it is difficult to open and close your mouth. However, when you relax, you should also pay attention to your pronunciation to ensure that your words are clear. We should analyze the reasons why our pronunciation is unclear. We can also record words during the reading process, and then listen carefully to find out the problem and improve it.
  The editor of the "zhaovoice" dubbing website will share with you, Chinese dubbing, Chinese VoiceOver, Cantonese dubbing, promo dubbing, feature film dubbing, male voice dubbing, child voice dubbing, etc. Please feel free to contact our online dubbing customer service, free trial, including permanent after-sales service . You can also visit zhaovoice.com to select your favorite voice actors online.