正如电视里所说的那样,广告就是用来获取利益的一种广告,这种广告一般是为了宣传一些商品,或者是一些可以赚钱的东西,然后像电视剧一样打广告,都属于广告的范畴。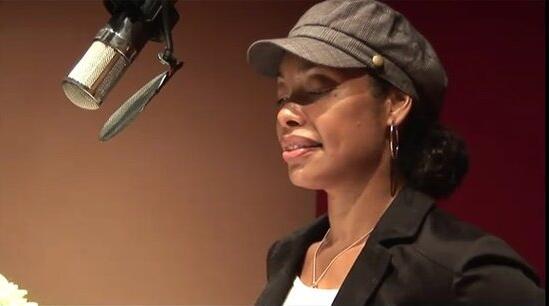 一、广告宣传
  通常配音的歌曲都是一些电视剧的主题曲,或者是与商品有其它东西是同一种性质的,这种样子的配音歌曲一听就知道,电视上播放的是什么样的广告。
  二、文化广告
  所谓文化广告,就是那种在宣传某种非物质文化遗产,而另一种是我们中国的某些非物质文化遗产所带来的影响,另一种是内在的意义,也可能是哪位设计师设计的,是无法用金钱来衡量的,这就是文化广告。
  文化性广告的配乐一般都是偏古风一点的,或者是有教育意义的音乐,因为这样的音乐听起来比较舒服和放松,也可以让那些观众安静的去看看你的广告在说什么。
  三、公益广告
  公益广告音乐将会相对简练,因为太过浓重的音乐,反而会喧宾夺主,失去了这个广告的意义,公益广告最常见的也是配乐,是那种非常轻音乐,甚至是那些几秒钟的声音,放出来应景用的,这样也可以失去这个广告的意义。
  而另一些公益广告则运用一些童声童声,以最清澈的声音告诉我们,这个世界,或是这些孩子们正面临着怎样的痛苦。
  As mentioned on TV, advertising is a kind of advertisement used to obtain profit. This kind of advertisement is generally to promote some products or something that can make money, and then advertise like a TV series. It belongs to the category of advertising.
  1. Advertising
  Usually the dubbed songs are the theme songs of some TV dramas, or they are of the same nature as the products. The dubbed songs in this way will tell you what kind of commercials are playing on TV.
  2. Cultural advertising
  The so-called cultural advertisement is the kind that promotes a certain intangible cultural heritage, and the other is the influence brought by some intangible cultural heritage in China, and the other is the inner meaning, which may also be the design The designer designed it, which cannot be measured by money. This is cultural advertising.
  The soundtrack of cultural advertisements is generally a little old-fashioned, or educational music, because this kind of music sounds more comfortable and relaxing, and it can also allow those audiences to quietly see what your advertisement is saying.
  3. Public Service Advertisement
  The PSA music will be relatively concise, because too strong music will overwhelm the audience and lose the significance of this advertisement. The most common PSA is also the soundtrack, which is very light music, even those few seconds of sound. It is used for the occasion, so it can also lose the meaning of this advertisement.
  Other public service advertisements use some childish voices to tell us in the clearest voice what kind of pain these children are facing in this world.
  "zhaovoice"配音网站的小编与你分享,中文配音、中文配音演员、粤语配音、宣传片配音、专题片 配音、男声配音、童声配音等等,请随时联系我们的在线配音客服,免费试音,包永久售后。也可以访 问zhaovoice.com,在线挑选你心仪的配音演员。
  The editor of the "zhaovoice" dubbing website will share with you, Chinese dubbing, Chinese VoiceOver, Cantonese dubbing, promo dubbing, feature film dubbing, male voice dubbing, child voice dubbing, etc. Please feel free to contact our online dubbing customer service, free trial, including permanent after-sales service . You can also visit zhaovoice.com to select your favorite voice actors online.