随着社会的快速发展,人们的时间似乎越来越短,这可能是社会发展必须付出的代价。正是因为自由支配的时间越来越少,阻碍了很多想读书的人的精神和行为。然而,随着社会的发展,自然会有办法解决阅读问题。因此,出现了有声读物,说得通俗点,这叫有声文学配音。这样,忙于工作的人就可以用耳朵读书了。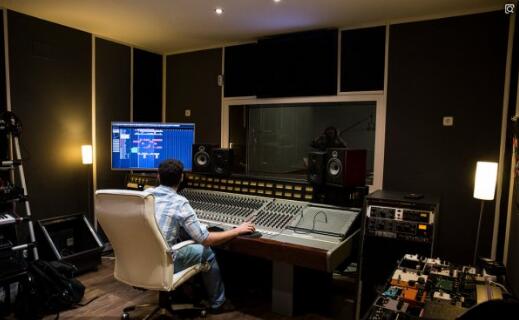 什么是有声读物配音?
  有声读物是指以不低于51%的文本内容、高密度光盘或简单数字文件等形式出售的任何录音产品。
  有声书,顾名思义,就是有声书。这种声音可以称为配音,也可以称为有声读物配音。21世纪,随着信息技术的发展和信息获取方式的多样化,特别是新兴的数字媒体不断冲击传统报纸书籍,社会阅读习惯也发生了一定程度的变化。音频读物,与数字化、传统出版有交叉和区别,具有独特的优势。声学书籍产生的社会经济价值日益显著。
  有声书配音的价格贵吗?
  声书配音的价格一般按小时计算。当然,如果要计算分钟,一般在40-80元一分钟左右。提供60-100个音效。因为不同配音员的价格一般不一样,还是要看你找的音师。一般有声读物都是长期合作配音业务,所以如果你想让你的有声读物配音价格略低,可以和配音平台签长期合同,价格会便宜一些。
  哦,以上关于有声读物配音的一些内容是和大家分享的一些内容。希望大家看会有缺点,有声读物也不例外。虽然有声读物方便人们阅读,但听书的乐趣和理解力远不如手中读书的感觉,这是一个缺陷。
  With the rapid development of society, people's time seems to be getting shorter and shorter, which may be the price that must be paid for social development. It is precisely because there is less and less free time that hinders the spirit and behavior of many people who want to read. However, with the development of society, there will naturally be ways to solve the reading problem. Therefore, audio books appeared, to put it more plainly, this is called dubbing of audio literature. In this way, people who are busy with work can read with their ears.
  What is the dubbing of audiobooks?
  Audiobooks refer to any recording products sold in the form of no less than 51% of text content, high-density optical discs or simple digital files.
  Audio books, as the name suggests, are audio books. This kind of voice can be called dubbing or dubbing of audiobooks. In the 21st century, with the development of information technology and the diversification of information acquisition methods, especially the emerging digital media continue to impact traditional newspapers and books, social reading habits have also undergone a certain degree of change. Audio books, which overlap and differ from digitization and traditional publishing, have unique advantages. The socio-economic value of acoustic books has become increasingly significant.
  Is the price of    audiobook dubbing expensive?
  The price of dubbing of    audiobooks is generally calculated by the hour. Of course, if you want to calculate the minutes, it is generally about 40-80 yuan a minute. Provide 60-100 sound effects. Because the prices of different voice actors are generally different, it still depends on the voice engineer you are looking for. Generally, audio books are long-term cooperative dubbing business, so if you want your audio book dubbing price to be slightly lower, you can sign a long-term contract with the dubbing platform, and the price will be cheaper.
  Oh, some of the content about the dubbing of audiobooks above is something to share with you. I hope everyone sees shortcomings, and audiobooks are no exception. Although audio books are convenient for people to read, the fun and comprehension of listening to books is far less than the feeling of reading in your hands, which is a flaw.
  "zhaovoice"配音网站的小编与你分享,中文配音、中文配音演员、粤语配音、宣传片配音、专题片配音、男声配音、童声配音等等,请随时联系我们的在线配音客服,免费试音,包永久售后。也可以访问zhaovoice.com,在线挑选你心仪的配音演员。
  The editor of the "zhaovoice" dubbing website will share with you, Chinese dubbing, Chinese VoiceOver, Cantonese dubbing, promo dubbing, feature film dubbing, male voice dubbing, child voice dubbing, etc. Please feel free to contact our online dubbing customer service, free trial, including permanent after-sales service . You can also visit zhaovoice.com to select your favorite voice actors online.