声音是配音员必须努力磨练的基本功。这个基础不扎实,不仅直接影响配音质量,还会影响配音人员的配音寿命。经常有人因为喉咙不舒服而离开配音员。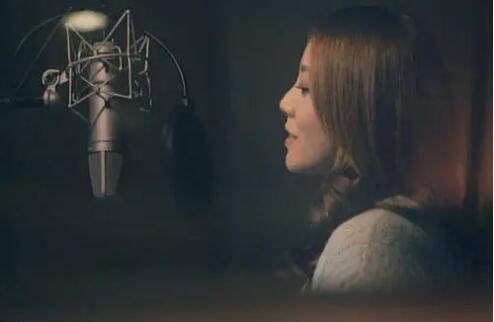 声音训练有素的配音人员应该可以达到60岁左右,但目前一些配音人员在40岁左右感到气力不足,声音下降,迫切需要改善。因此,为了提高配音质量,经常保持年轻的声音,配音人员必须脚踏实地地学一基本功。
  适当使用声音是正确的创造方式。语音服务于表达内容。在配音创作中,对配乐内容有更深的理解和感受是根本,但最终必须形成声音。声音得心应口,收纵自如,才能表达理解所感受到的,获得应有的宣传效果。如果声音僵硬,缺乏活力,不能随着内容的发展和情感的运动而发生相应的变化,就不能自由地表达自己理解和感受到的东西,也就不能成为成功的创造。正因为如此,我们才说,正确使用声音是正确创造道路的组成部分。
  如何控制自己的声音?
  首先要掌握正确的发声方法,即总结前人使用的有效科学方法;
  第二,要掌握理论知识,不仅要能正确发声,还要知道为什么,能在理论知识分析的基础上解决发声实践中的问题,扩大发声能力;
  第三,要有不懈的练习。说话的习惯是多年形成的,很难改掉。掌握正确的发声方法,需要持之以恒的练习,循序渐进。
  Voice is the basic skill that voice actors must work hard to honed. This weak foundation will not only directly affect the quality of dubbing, but also affect the dubbing life of the dubbing staff. People often leave the voice actor because of an uncomfortable throat.
  Well-trained voice actors should be able to reach about 60 years old. However, some voice actors currently feel lack of energy and voice at about 40 years old, and urgently need to improve. Therefore, in order to improve the quality of dubbing and always maintain a young voice, the dubbing staff must learn a basic skill down-to-earth.
  Appropriate use of sound is the right way to create. Voice serves to express content. In dubbing creation, a deeper understanding and experience of the content of the soundtrack is fundamental, but the sound must be formed in the end. Only when the voice is comfortable and indulgent can you express what you understand and feel, and get the proper publicity effect. If the voice is stiff, lacks vitality, and cannot change with the development of the content and the movement of emotions, it cannot express what one understands and feels freely, and it cannot be a successful creation. Because of this, we say that the correct use of sound is an integral part of the correct creation of the road.
  How do I control my voice?
  First, we must master the correct method of vocalization, that is, summarize the effective scientific methods used by the predecessors;
  Second, to master theoretical knowledge, not only to be able to speak correctly, but also to know why, to be able to solve the problems in the practice of vocalization based on the analysis of theoretical knowledge, and to expand the vocal ability;
  Third, there must be unremitting practice. The habit of speaking has been formed over many years and it is difficult to change it. To master the correct method of vocalization requires constant practice and gradual progress.
  "zhaovoice"配音网站的小编与你分享,中文配音、中文配音演员、粤语配音、宣传片配音、专题片配音、男声配音、童声配音等等,请随时联系我们的在线配音客服,免费试音,包永久售后。也可以访问zhaovoice.com,在线挑选你心仪的配音演员。
  The editor of the "zhaovoice" dubbing website will share with you, Chinese dubbing, Chinese VoiceOver, Cantonese dubbing, promo dubbing, feature film dubbing, male voice dubbing, child voice dubbing, etc. Please feel free to contact our online dubbing customer service, free trial, including permanent after-sales service . You can also visit zhaovoice.com to select your favorite voice actors online.