一切都需要掌握方法。如果你掌握了技能和法律,你可以事半功倍,使事情发展得更顺利。配音也是如此。还有一些技能需要人们掌握。广告配音应该注意什么,配音技巧有哪些?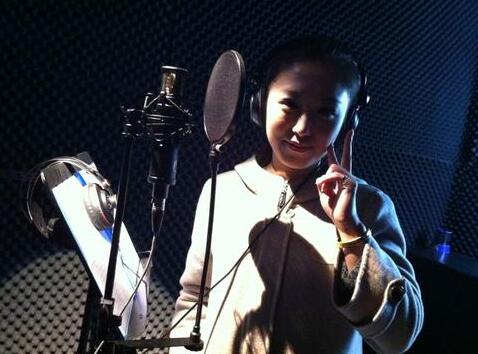 一、清晰的广告主题
  广告词种类繁多,可以说在日常生活、工作和基本上每天都受到各种广告的影响。包含声音和图像的广告称为视频广告。与简单的文字或图片广告相比,这种广告更具感染力和吸引力。配音广告时,首先要明确广告的主题,如公益广告、环保广告等,要求广告清晰、圆润。
  二、了解广告的作用
  广告配音的另一个注意点是了解其作用。一般广告起着宣传和推广的作用。有些广告是商业性的,应该易于传播和推广,从而产生积极的商业价值。要理解广告的内容,就要理解广告的意义。一些广告的目的是让人们了解广告中的产品,激发人们购买产品的意愿。
  三、融入广告人物的生活
  配音影视剧时,你必须将角色融入影视剧的人物世界,有时还要反复阅读剧本和台词。事实上,它不仅是对影视角色的配音,更是对角色生活和角色的理解和整合,以及对广告配音的理解。特别是带有人物图片和线条的广告,应根据人物的穿着、习惯、形象特点等因素选择合适的语调、音色和响度,随时掌握他们的情绪。
  在大多数情况下,广告配音的线条是固定的,配音人员应该做的是学习如何用情感和声音播放这些广告词。广告配音看起来很简单,但实际上比电影和电视配音复杂得多,电影和电视配音测试个人技能。因为广告通常播放时间很短,所以要在有限的时间内用声音吸引听众并不容易。
  Everything needs to be mastered. If you master the skills and laws, you can get twice the result with half the effort and make things go more smoothly. The same goes for dubbing. There are also some skills that people need to master. What should I pay attention to when advertising dubbing, and what are the dubbing skills? Everything needs to be mastered. If you master the skills and laws, you can get twice the result with half the effort and make things go more smoothly. The same goes for dubbing. There are also some skills that people need to master. What should we pay attention to in advertising dubbing? What are the dubbing skills
  1.clear advertising theme
  There are many types of advertisements, and it can be said that they are affected by various advertisements in daily life, work and basically every day. Ads that contain sound and images are called video ads. Compared with simple text or image advertisements, this kind of advertisement is more appealing and attractive. When dubbing advertisements, the subject of the advertisement must first be clarified, such as public service advertisements, environmental protection advertisements, etc., and the advertisements are required to be clear and rounded.
  2. Understand the role of advertising
  Another point of attention in advertising dubbing is to understand its role. General advertising plays a role of publicity and promotion. Some advertisements are commercial and should be easy to spread and promote, thereby generating positive commercial value. To understand the content of advertisements, it is necessary to understand the meaning of advertisements. The purpose of some advertisements is to let people understand the products in the advertisements and to stimulate people's willingness to buy the products.
  3. integrate into the life of advertising characters
  When dubbing a film and television drama, you must integrate the character into the character world of the film and television drama, and sometimes you have to read the script and lines repeatedly. In fact, it is not only the dubbing of film and television characters, but also the understanding and integration of the characters' lives and roles, as well as the understanding of advertising dubbing. Especially for advertisements with character pictures and lines, the appropriate tone, timbre and loudness should be selected according to the characters' clothing, habits, image characteristics and other factors, and their emotions should be grasped at any time.
  In most cases, the lines of advertising dubbing are fixed. What the dubbing staff should do is learn how to play these advertising words with emotion and sound. Advertising dubbing looks simple, but it is actually much more complicated than movie and TV dubbing. Movie and TV dubbing test personal skills. Because advertisements usually play for a short time, it is not easy to attract listeners with sound within a limited time.
  "zhaovoice"配音网站的小编与你分享,中文配音、中文配音演员、粤语配音、宣传片配音、专题片配音、男声配音、童声配音等等,请随时联系我们的在线配音客服,免费试音,包永久售后。也可以访问zhaovoice.com,在线挑选你心仪的配音演员。
  The editor of the "zhaovoice" dubbing website will share with you, Chinese dubbing, Chinese VoiceOver, Cantonese dubbing, promo dubbing, feature film dubbing, male voice dubbing, child voice dubbing, etc. Please feel free to contact our online dubbing customer service, free trial, including permanent after-sales service . You can also visit zhaovoice.com to select your favorite voice actors online.