不同画面组合方式下的动画或广告配音技巧是不同的。以下是电视中动画、声音和图片的三种组合关系。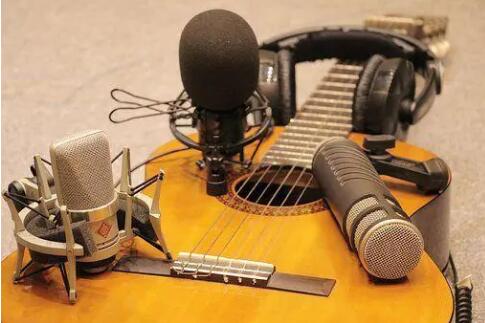 声音和绘画的组合是电影和电视中最常用的方法。如果一个会说话的角色出现在图片中,他的声音也会随着口型的动作出现。这种声音称为写实声音。
  在声画结合的广告配音中,应特别注意口型的对齐。声音与绘画的统一是同步的关系。也就是说,观众感受到的视觉形象和声音形象是完全一致和完整的。
  声音和绘画的统一主要体现在故事型、生活片段型和人物佐证型广告以及设计情节中。人物经常出现,或独白,或对话;在一些演示和解说广告中,屏幕上也有人物的嘴部动作。
  广告配音的关键是对齐口型。首先是与广告模特的内在气质相一致,其次是与广告模特的内在感受相一致,其次是与广告模特的表情和动作相一致,最后是与广泰模特的嘴形开闭相一致。
  假唱可以说是一项技术性的工作。一个熟练的配音员可以通过它一次,而一个新手配音员必须努力工作。掌握这些技巧可能需要几次甚至更多的时间。
  我们应该完全避免这样的错误:人物的嘴张着但声音不起来,或者人物的嘴闭着但声音仍然在响。
  幸运的是,在今天的广告后期制作室中,先进的设备可以"为所欲为"在音像的对应位置。
  当然,对口形不仅指对口形的开闭状态,更重要的是,它应该与画面上人物的年龄、身份、性格和肌肉紧张程度相一致。
  The animation or advertisement dubbing skills under different screen combinations are different. The following are the three combinations of animation, sound and pictures in TV.
  The combination of sound and painting is the most commonly used method in movies and TV. If a talking character appears in the picture, his voice will also appear with the movement of his mouth. This kind of sound is called realistic sound.
  Special attention should be paid to the alignment of the mouth shape in the dubbing of commercials combined with sound and picture. The unity of sound and painting is a synchronous relationship. In other words, the visual image and sound image felt by the audience are completely consistent and complete.
  The unity of sound and painting is mainly reflected in the story-type, life-segment-type and character-supported advertisements and design plots. Characters often appear, either in monologues, or in dialogue; in some demonstrations and narration advertisements, there are also characters' mouth movements on the screen.
  The key to ad dubbing is to lip-synch. The first is consistent with the inner temperament of the advertising model, the second is consistent with the inner feeling of the advertising model, the second is consistent with the expression and actions of the advertising model, and the last is consistent with the opening and closing of the mouth of the Guangtai model.
  False singing can be said to be a technical job. A skilled voice actor can pass it once, while a novice voice actor must work hard. It may take several times or even more time to master these skills.
  We should completely avoid such mistakes: the character's mouth is open but the voice does not rise, or the character's mouth is closed but the voice is still ringing.
  Fortunately, in today's advertising post-production studio, advanced equipment can "do whatever you want" in the corresponding position of audio and video.
  Of course, the mouth shape not only refers to the opening and closing state of the mouth shape, but more importantly, it should be consistent with the age, identity, personality, and muscle tension of the characters on the screen.
  "zhaovoice"配音网站的小编与你分享,中文配音、中文配音演员、粤语配音、宣传片配音、专题片配音、男声配音、童声配音等等,请随时联系我们的在线配音客服,免费试音,包永久售后。也可以访问zhaovoice.com,在线挑选你心仪的配音演员。
  The editor of the "zhaovoice" dubbing website will share with you, Chinese dubbing, Chinese VoiceOver, Cantonese dubbing, promo dubbing, feature film dubbing, male voice dubbing, child voice dubbing, etc. Please feel free to contact our online dubbing customer service, free trial, including permanent after-sales service . You can also visit zhaovoice.com to select your favorite voice actors online.